The Elements of a Tahitian Pool
Every yard is a new canvas.
At Tahitian Pools, we are going to build your backyard paradise. Every pool is designed for that particular client and tailored to optimize the landscape and use of their space. Every yard is treated like a new canvas. We listen to your wish list, consider your budget, and provide the latest in technology so your pool will last for years to come. In fact, we stand behind every pool that we put in the ground. Throughout the years, we have built hundreds of pools, won national awards, and a growing list of superior referrals. Plus, we know the pool build process and are with you every step of the way.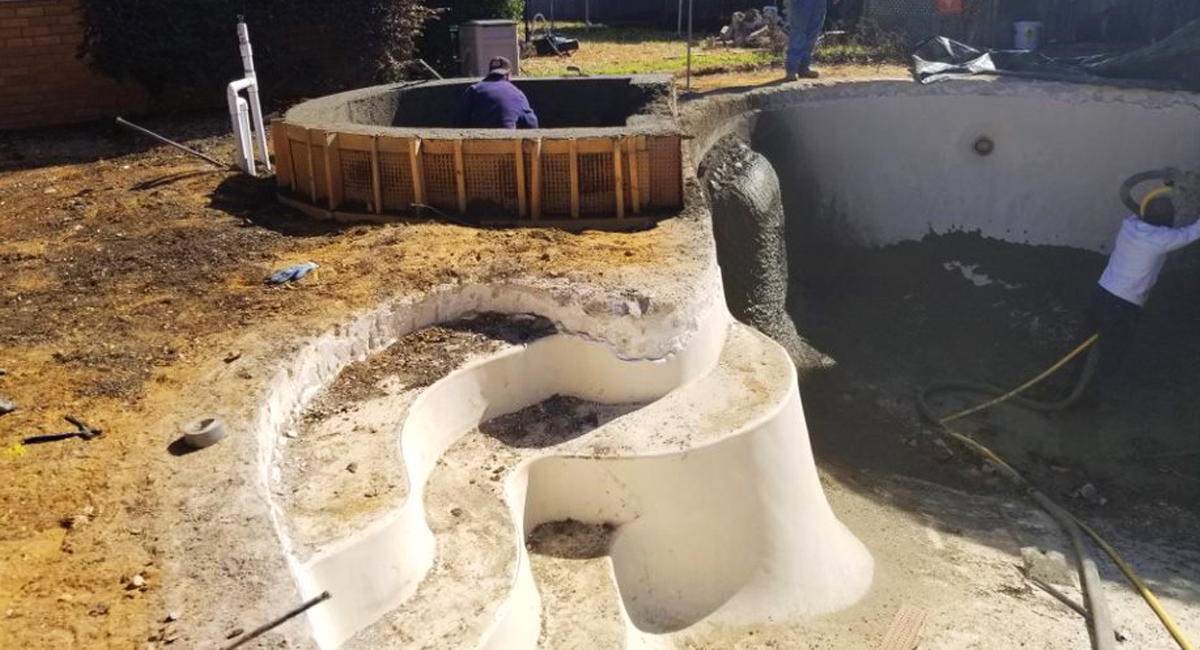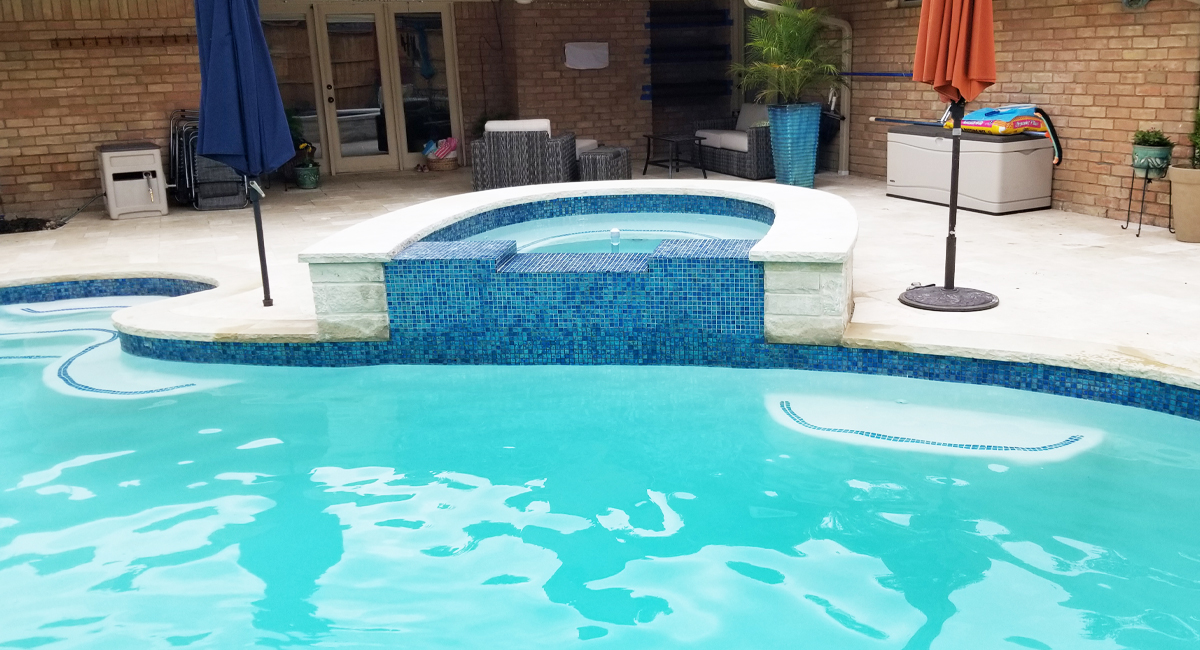 Shape
The shape of the pool sets the tone for the entire design. Some of our clients prefer a more organic, freeform shape, while others prefer a more precise rectangle or angular shape. There are traditional shapes, too, but we can design your pool to be any shape you prefer. In fact, we will custom fit a pool for your backyard. At Tahitian Pools, there is no 'one size fits all', which is why you can be certain that its going to be perfect for your family and your backyard. It will truly be your own backyard paradise.
Color
Did you know that you can pick the color of your pool water? Well, not the actual water, but the way that the water appears when the pool is finished. It's all a part of our design process and another way that your pool can be unique and personalized to your preferences. The shade of the finish of the pool determines the final color (which can be blue or green). We offer a variety of pool finishes that will endure time and enhance your space.
Equipment
We live in a high-tech world, and our pool system equipment measures up. From pumps to filters to heaters and more, we'll help explain all the different components to top-functioning pool and make recommendations based on pool size and the functionality needed. Plus, we offer 24-7 service and maintenance packages to keep these pieces of pool equipment working their best.
Light Features
Shine the light on your new pool — literally! Whether you want your pool to shimmer at night or colorful features to add drama or mystery, there are pool lighting options for every design. When choosing your light feature, think about the perimeter of the pool, as well as featured areas of the pool that can be enhanced through lighting. We will coordinate with a certified electrician during installation to provide ample lighting and options to make your pool glow.
Deck Options
The deck is like the icing on the cake; it helps highlight the beautiful features and welcomes swimmers in. There are lots of materials to consider, and of course, the aesthetics too. The most common styles are brick, cobble, tumbled, slate, flagstone, marble, granite and travertine.
Ready to get started?
We've got a trusted pool building process and can't wait to share it with you. Give us a call today at (972) 470-9084 or contact us here for a quote.