Give Your Pool a Fresh Look
Trends change and so should your pool! After being in business for more than 40 years, we understand that what was functional and pretty years ago, doesn't always have the same appeal today. If you have an existing pool that could use a fresh look or simply a modern feel, the team at Tahitian Pools can help. We often work with clients to update their pool by changing the depth, color, adding features or even doing a complete and total remodel. We work with each client to enhance the existing space to improve the look and functionality of the pool.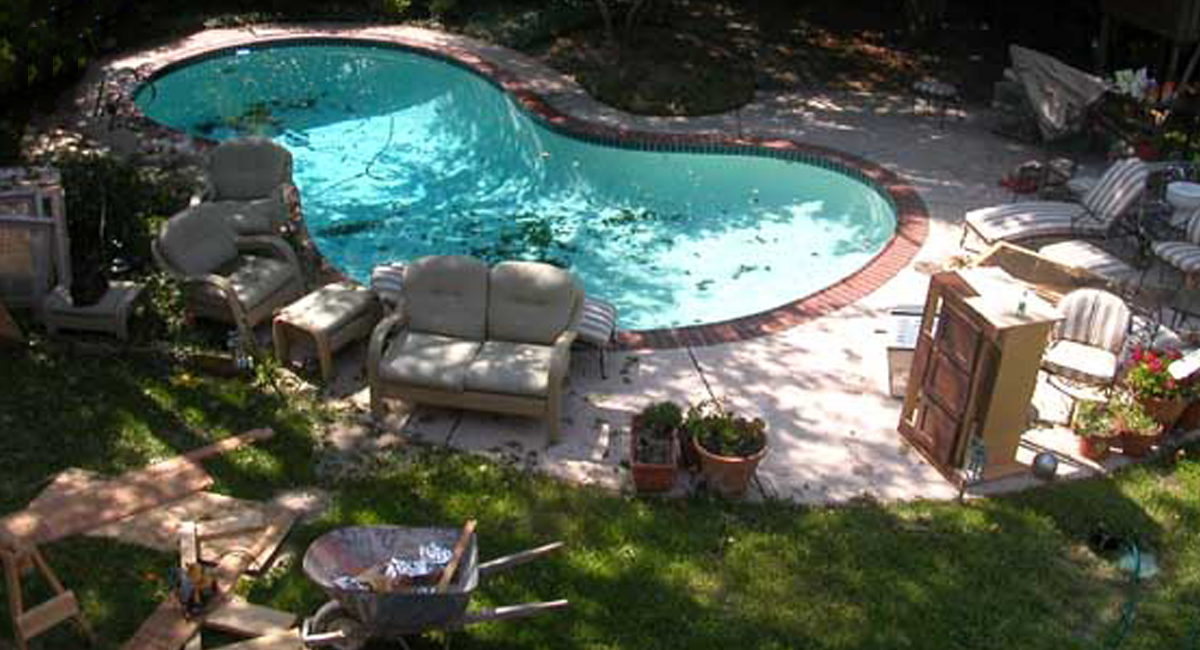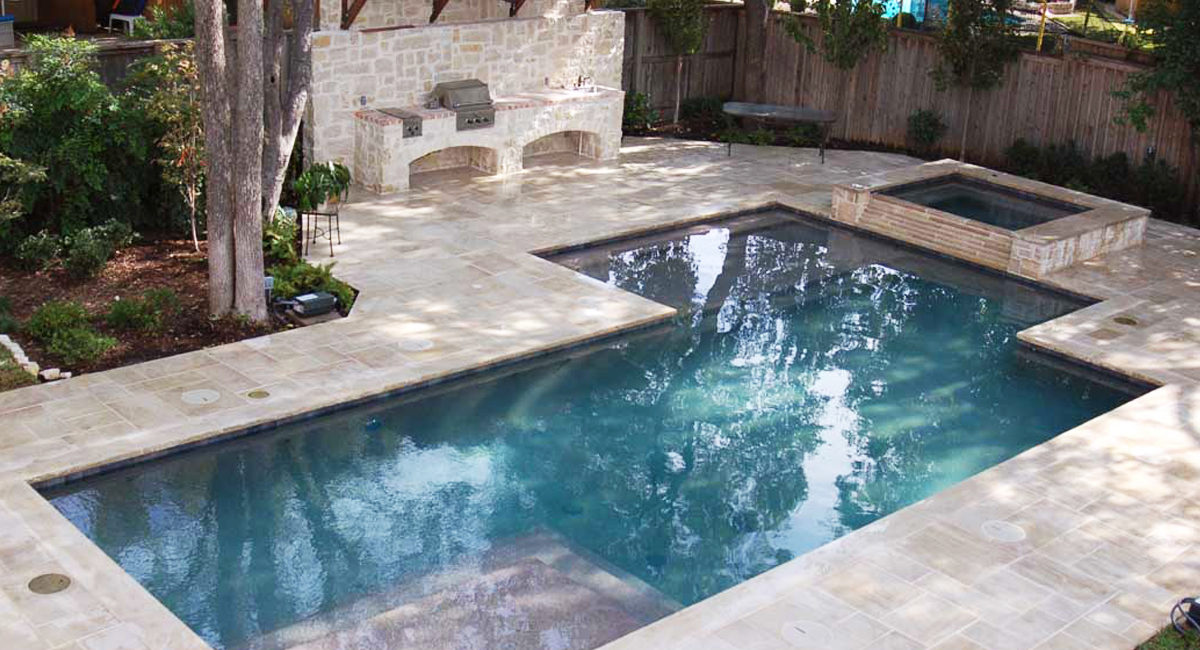 Change the Depth
Years ago, the trend in pools was a deeper, diving pool. Lately, we're seeing more shallow pools that offer tanning ledges and a more usable style for all ages. The good news is that it is up to you! Regardless of your preference, we can convert an existing pool depth and adjust it to what is most preferable to you.
Replaster/Retile
We also know that over time a pool needs to be replastered or retiled. It just doesn't last forever, but an update will help prevent any leaks that have developed over time. It also makes the surfaces of the pool look and feel nice and smooth, which makes for an enjoyable pool experience. The shade of the finish of the pool determines the final color of the pool water, and that can be changed! We offer a variety of pool finishes to choose from. A change in finish and therefore pool water color is an update that will give your existing pool a new, fresh look.
Add New Features
Tahitian Pools can enhance your pre-built pool with a new water features or even a fire features for that elegant, dramatic feel. We can also add a tanning ledge, sun shelf, or spa to offer more usable spaces. Whether you have something in mind or not, our design team can take the existing pool and enhance it to allow for a more personalized, usable space.
Complete Remodel
Sometimes it's preferable to start with a fresh canvas. We can handle that! Tahitian Pools designs every pool for that particular client and what we create is tailored to optimize the landscape and use of their space. We will listen to your wish list, consider your budget, and provide the latest in technology so your pool will last for years to come.
Ready to get started?
We're ready too! Give us a call today at (972) 470-9084 or contact us here to have a member of our team reach out.