Keeping Your Tahitian Pool in Top Shape
Tahitian Pools offers a variety of options to allow you to keep your pool maintained and serviced properly. Overall, our service and maintenance technicians work to keep everything in balance so that the pool can function optimally and maintain the proper balance needed to let your family and friends enjoy water day in and day out.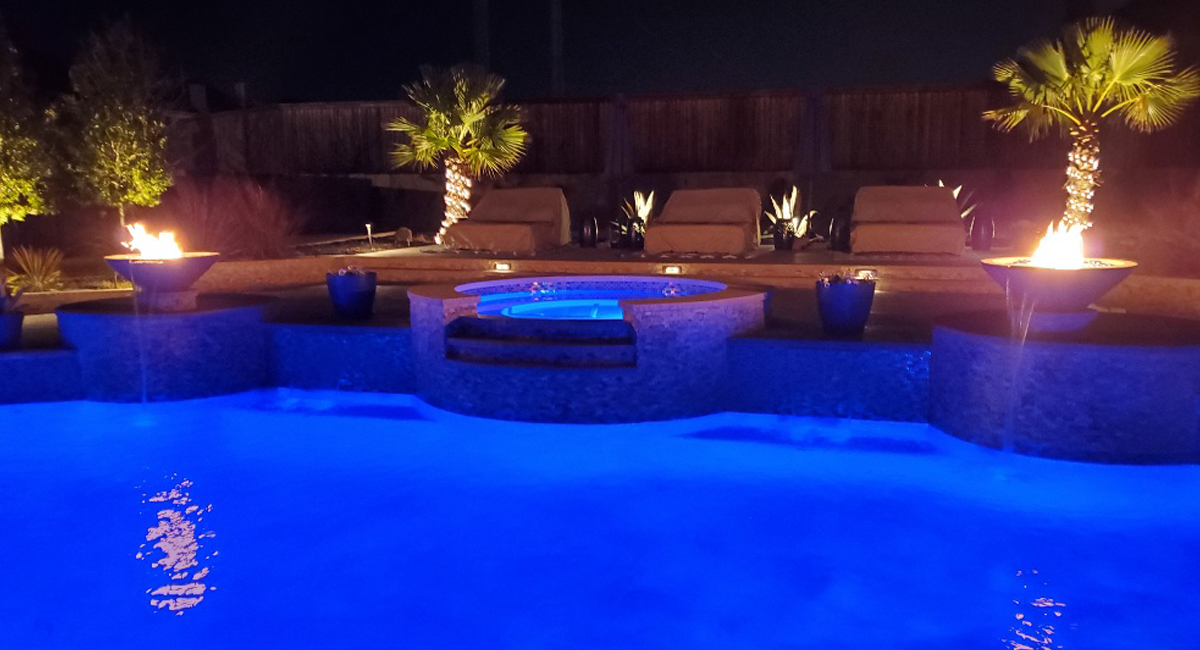 Maintenance
Regular maintenance is the key to a long-lasting pool and also long-lasting fun! Tahitian Pools has an in-house, full service cleaning crew that will come to your home weekly (or twice weekly if needed) to clean the pool (vacuum, brush walls, and skim the water), check water levels, test the water for the correct chemical balance, and keep an eye out for anything more major or service related. If something needs to be addressed, our maintenance team can work with the service technicians to address it. If you simply need you pool or spa cleaned for an event, Tahitian Pools can service within 24 hours notice, so you can count on your pool and spa being party-ready!
Service/Repair
For bigger issues that fall outside of weekly maintenance, the service technicians at Tahitian Pools on available 24 hours a day, 7 days a week. This includes service repairs, equipment replacement, leak protection, and more. The technology we use allows us to diagnose, make adjustments, and sometimes even fix an error remotely. That means we can offer service insight remotely along with our on-call capabilities.
Water Testing
A healthy chemical balance can prevent a multitude of problems. Water testing is a part of our maintenance packages. For those who prefer to monitor the chemical levels themselves, we do offer free pool water testing at our office.
Parts
Looking for that missing piece? The Tahitian Pools service department can provide product details and outside vendor information for pool equipment we may not have in stock.
Need Help?
If you need pool service or want to discuss maintenance packages, there are several ways you can reach us. First, please call our service line at (972) 420-3211. You can also call our main office at (972) 470-9084. If you prefer email, our team can be reached at service@tahitianpools.com. In addition, owner Jim Przelicki has been personally attending to clients since Tahitian Pools began in 1986. You can reach him directly at (972) 880-8901.